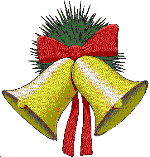 Merry Christmas 2004!
We are thankful for another year of God's goodness to us.
This year, we were glad to make only one visit to the hospital ER—a great improvement from last year! In January, Lilly had to have three staples in her head after some metal shelving fell on her. However, at the time of this writing, that has been our only health emergency for 2004! We are thankful!
David now works in a beautiful, newly renovated building that KC Public Library moved into last March. He has had some interesting speaking engagements this year in: Washington DC, Calgary, Canada, and Monterey, CA. He also continues to write articles for library tech publications. As for music, David continues to drum with the worship team and had a lot of fun writing and producing a home CD of some of his newer songs.
I continue to homeschool the children, and have also done a bit of freelancing this year: editing a book manuscript and writing and designing a Christian camp brochure. Also, David and I are working together as website consultants for a freelance photographer.
The children and I also started a paper route this year to support Kaitlyn's ballet habit. That has provided quite a bit of exercise and some lessons in the responsibilities of working for pay.
Speaking of Kate, she continues in her love of dance. She moved up a level this year, so she now takes two lessons a week, plus she had a weekly rehearsal for her studio's annual December "Mystery of Christmas" production (a Nutcracker remake where Clara dreams she witnesses the Nativity).
Nathan and David started attending Cub Scouts this autumn. Nate is truly in his element. He loves the activities and a chance to be around so many boys!
All the children enjoy their Bible memory Awanas club. Lilly, who turned five in November, is proud to be a "big" Cubbie this year. She enjoys schoolwork and is already doing a good job with her reading, writing and arithmetic. She also loves to cook and help me any way she can.
Our family tried our first extending camping trip this year with a week-long trip to Colorado. We did pretty well in our tent and, the two nights we had bad weather, we bunked in with David's parents in a heated pop-up tent. Kate's favorite memory was the Manitou Springs Cliff Dwellings, Nate loved the rock climbing at Garden of the Gods, and Lilly was happiest getting to ride in a ferris wheel for the first time at Heritage Square in Golden. David and I liked Rockledge Farm in Colorado Springs best. It's definitely worth a visit if you like historic sites.
We have still been busy fixing up our house. This year, we got a new roof, new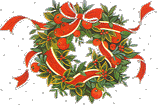 plumbing and some new windows. David and my dad actually got our master bathroom redone and mostly put back together, which has been great! Also, my dad did an amazing job of taking out and replacing some of our driveway and building some beautiful rock terrace flower gardens at the front of our house. (You'd have to see it to appreciate his craftsmanship!)
We're looking forward to 2005 and what the Lord may have in store for us. May God bless you and encourage you this special season and throughout the New Year.
David, Dana, Kaitlyn, Nathan and Lilly